Jack's Bio
Jack has been teaching golf and fitting golf clubs in the Portland/Vancouver area for over twenty-five years. A PGA member since 1998, he left his position as Head Professional in April 2007 to follow his enthusiasm for teaching. He is now one of the most in-demand golf coaches in the Northwest. He teaches everyone from absolute beginners to some of the best players in the area.
Philosophy
Jack's teaching philosophy is not based on any one swing model (one plane, double plane, stack and tilt, natural golf, etc.).
I believe in physics. There are a lot of ways to hit a golf ball; everyone has their own unique signature to their swing.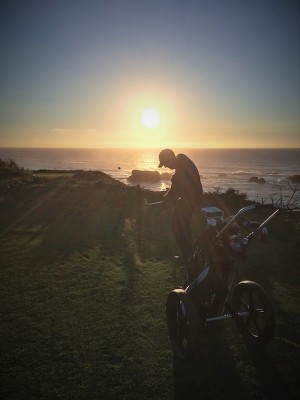 Jack creates a fun and relaxed environment where students learn what has to happen, and how to practice in an efficient manner. Swings become effortless and free of conscious thought, allowing players to focus on the target. He is not just a swing guru, either. Jack works on the total package – full swing, short game, tempo, mental game, club analysis, even physical fitness.